.......kinky stuff for thinking deviants

Who I am and what this site is about.

My name is KDPierre. I have been an active participant in various forms of alternate and kinky lifestyles for most of my life. I also write and draw. What I have always wished for was the time to devote to putting my work out in the community where like-minded people could enjoy it. I now have that time.

This site contains links to stories, artwork, and cartoons, many of which have been circulating about the internet for years. I also hope to add some new things in time. But for now, this site will take what there is and "put it all in one place".

Also, be sure to visit the companion blog for this site. The blog will announce updates and discuss timely topics centered around the theme of a cartoon posted each week. Posts will also explore some of the writings and drawing here in more depth.
Are they kinky? Sure. But while 'erotica' is often geared towards the groin, I try to take you there by way of heart and mind. If you are just looking for a kinky 'quick-fix', you will probably not enjoy these pieces. Most are based on real-life experience, many are humorous in parts, others are poignant, sad, and some even explore the actual issues BDSM & DD couples face in real life. 

Here you will find cartoons on various topics. Some are older, some are new.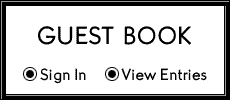 Did you enjoy your visit? Let me know! Sign the guestbook or contact me directly.

BDSM themes rendered in several styles and media.

Here you will find customized versions of the popular Lemax resin figurines found in holiday shops and craft stores. The original pieces come from both Lemax's Spookytown Collection and their Christmas Collection. The end result is "Sunnydale", a Halloween village with a kinkier twist.