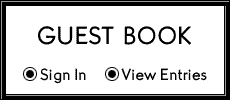 So, what do you think?.........Sign in and let us know!

For the most comprehensive list of links for other Customizing sites, please visit The Customizer's Underground.

TOTAL CUSTOM TALLY:   440 figures !

MATTMAN'S  Custom Figures

We rolled over again! You are really Visitor #

This page was last updated on: May 3, 2012
There are 2 ways to view the Customs at Mattman's: the quick, easy, boring way: the Main INDEX, or the scenic route: the MENUS.  

The INDEX is just that; an alphabetical listing of all the customs with links to their images and recipes. It is the most direct way to view new customs for those already familiar with the site and the group images.

The MENUS link to customs by classification, and include group shots in appropriate settings along the way. Links will still take you to the single images and recipes.....eventually.

Alphabetical listing of links to all of the CUSTOMS

's designate new customs.

Welcome to Mattman's Custom Figures. I'm Ken and Mattman is my son for whom this site is named. We have been collecting action figures for about as long as Matt has been around. He's 17 now and still at it. A while back we grew frustrated that some of our favorite characters were not being commercially produced and I decided to remedy that by making my own versions. Little did I know at that time that there was actually an entire community of people out there doing the same thing.

Despite the trend to customize in the popular "Marvel Legends" scale, I have stuck almost stubbornly with the 5" scale. Even though the scale is smaller and less articulated, I have tried as my experience has grown, to treat my figures with added detail and care. Many figures here are made from multiple base parts with a lot of added sculpting and extra detailing to render the character accurately. Granted, not every figure is 100% "on-model", but we try.

Mattman's has also grown over the years to include quite a number of complete groups, dioramas, and some other treats and surprises.

What is a "custom figure"?

UPDATES: 3/17/10 Things continue to be tough. I am unable to devote my time to customizing right now, but I have not given up or lost interest. I just need to resolve some personal matters. Hopefully it won't take too much longer. In the meantime, please enjoy the old stuff.                                                                Thanks for your concern, loyalty, and support.------Ken